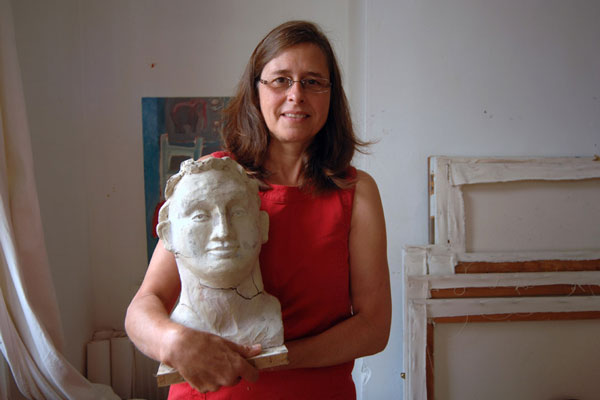 In her experience of managing the Children Centre at Bromley By Bow, Margy has brought the creativity of the artist to this role, connecting local families into many opportunities.
Her paintings are often inhabited by one or two simple pieces of furniture, that have become very familiar to the Artist through constant and repetitive observation. The paintings are made directly in the studio on canvases responding to studio furniture, the canvases tend to be about 90×120 cms in size. Margy works on the paintings over a long period of time. Often several months lapse between workings on the same canvas and several works are on the go at the same time.
Margy expresses herself in a unique palette that is enjoyed by collectors of her work, with colours reminiscent of the Russian painters of the early 20th Century.